Launching the Cornwall Business Observatory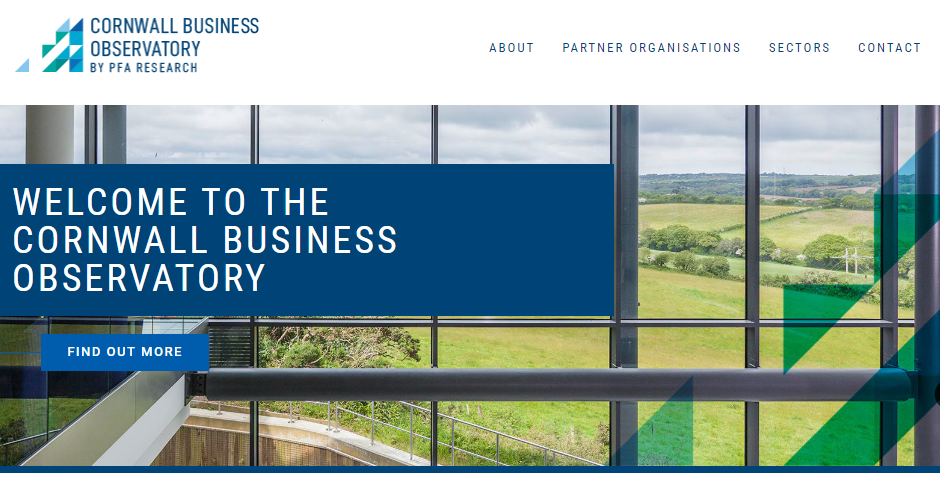 3rd September, 2019
The Cornwall Business Observatory is a new online space initiated by PFA Research to describe Cornwall's economy and business landscape through curated research and up-to-date statistics, enabling business owner/managers, sector leaders, analysts and inward investors to take an informed approach to business planning, economic growth and business support.
Please join us for the formal launch on Tuesday 29th October 2019, on Day 2 of the Cornwall Festival of Business, at Tremough Innovation Centre. We offer a buffet breakfast and brief presentations to hear why the Cornwall Business Observatory resource is important for Cornwall, its future plans and how you can get involved and benefit.
Register for the event here: https://www.eventbrite.co.uk/e/the-cornwall-business-observatory-tickets-68610063547
And click here to check out the Cornwall Business Observatory web site!