Housing surveys for social housing organisations
PFA Research is a supplier of housing surveys for social housing landlords who wish to outsource the running of their STAR satisfaction surveys or other research amongst service users.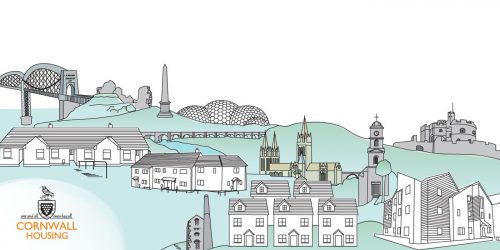 It's really important for housing associations to monitor the views and satisfaction of their tenants in order to plan future housing services and use resources in the best way, for the communities they serve.
Research methodologies such as HouseMark's STAR (Survey of Tenants and Residents) framework are used to understand service users' perceptions and enable benchmarking against other organisations in the social housing sector, or StarT (Survey for Tenants and Residents Transactions) for comparable transactional surveys.
PFA Research was awarded Silver in the Cornwall Business Awards 2016 for full service management of a tenant profiling census survey for Cornwall Housing, the largest social housing organisation in Cornwall.  Nearly 10,000 Cornwall Council owned properties were surveyed and a bespoke research methodology was designed to maximise the response rate.  A variety of data collection methods were used, including postal questionnaires, telephone surveys and door-to-door research, complimented by online and inbound telephone data collection and a tenants' helpline.  A response rate of 79% was achieved, collecting sensitive personal information for around 16,000 individuals, with KPIs on accuracy of data processing and customer service met too.  Read the full case study here.
All housing surveys we undertake are designed on a bespoke basis to meet the needs of your particular organisation and in order to maintain service users' satisfaction.  PFA carry out research in accordance with the Market Research Society code of conduct.  Our researchers are DBS checked and experienced in dealing with vulnerable adults.  The independence and expertise we bring will ensure the survey findings stand up to public scrutiny.
We're happy to provide our ideas on the best research approach and a quote upon request – please do contact us today.
Case studies
"These updated details are ensuring that we can communicate better with our tenants. The results are also being used to develop our business strategy - to help us understand our tenants, make good investment decisions, and shape customer focused services."
For more information, contact us...
More communities and local government services