PFA Research is Cornwall Chamber Business Partner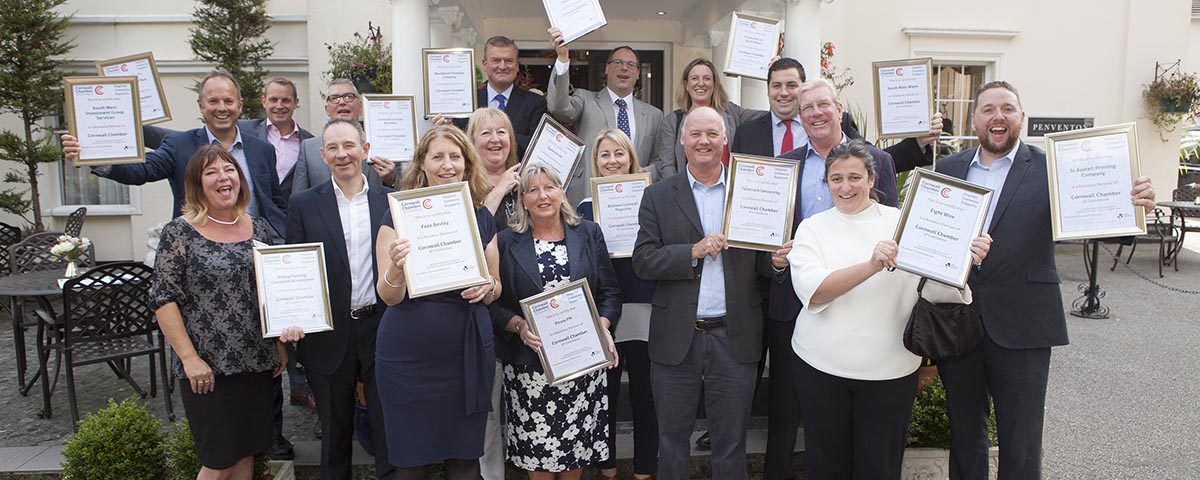 26th September, 2017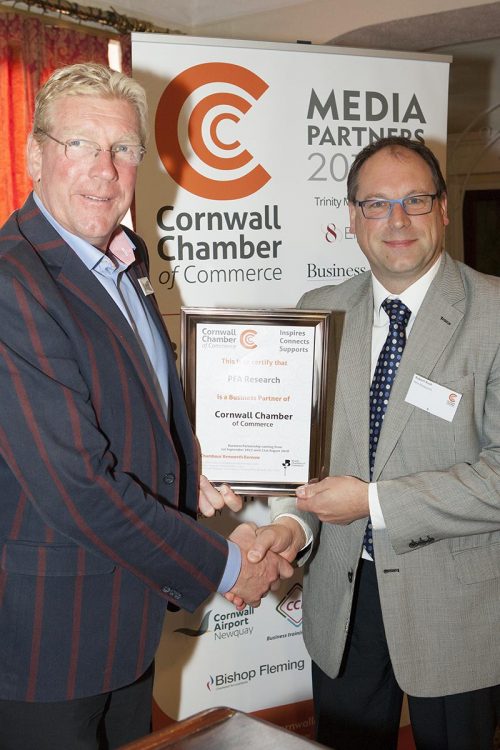 PFA Research is proud to announce that it is a Cornwall Chamber Business Partner for a second consecutive year.
The presentation was made to PFA by Chamber Chief Executive, Kim Conchie, at the Chamber's monthly breakfast networking event, held at the Penventon Hotel on 19th September.
Robert Rush, receiving the framed certificate acknowledging PFA's partnership for 2017/18, said: "To be closely associated with Cornwall Chamber in this way is very important to us, and helps us keep close to the heart of the business community in Cornwall. In turn, we're able to provide the Chamber with the sort of data and insights it needs to support members and better represent Cornwall's businesses."
Kim Conchie, said: "Our Business Partners understand the vital role that Cornwall Chamber of Commerce plays in inspiring, connecting and influencing the business community.
"The Business Partners themselves are key players in the Cornish economy and share a desire – and a benefit – in seeing Cornwall prosper. Their financial contribution helps to maintain the chamber's independence and their involvement adds value to the chamber brand and its weight as the 'voice of business' in Cornwall."
PFA Research finds itself in good company. The other Business Partners for 2017/18 include: