4% of Cornwall's Population supports 'Devonwall' Constituency Proposal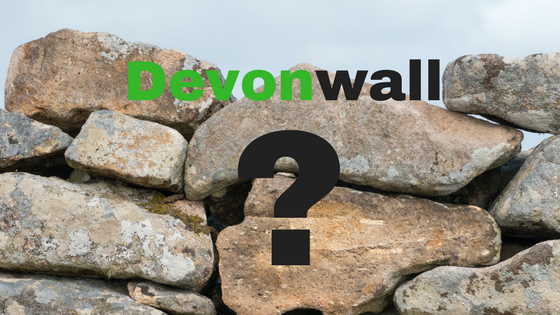 13th April, 2017
The recent proposal to create a parliamentary constituency that spans the Devon and Cornwall border has caused a great deal of debate and controversy!
The Boundary Commission has proposed a new constituency that would link Cornish towns, such as Bude and Launceston with the North Devon town, Bideford.
Cornwall currently has 6 MPs representing the county.  However, the coalition government voted to reduce the number of MPs across the UK from 650 to 600 and this means that the Boundary Commission is looking at ways to implement this proposal, which would technically leave the county with 5.5 MPs.
PFA Research's 'What Cornwall Thinks' study showed that more than half, 56%, of respondents believe that the Devonwall proposal is not going to be good for Cornwall as-a-whole.  Similarly, only 4% believe that it will be good for the county.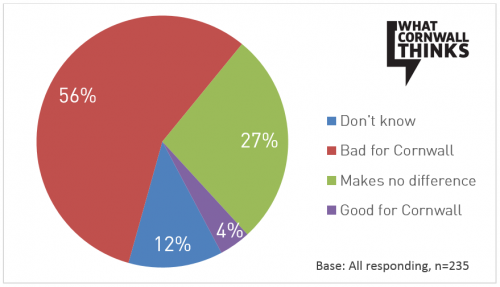 A total of 27% of respondents reported that they do not feel that the new cross county constituency will make a difference to Cornwall.
Historically, many within Cornwall have argued passionately in favour of 'keeping the county whole'.  There was a large campaign against proposals to create a Devonwall constituency in 2010.  This attracted supporters from a range of political parties, from the Conservatives to the Liberal Democrats and of course, Mebyon Kernow.
Similarly, there were concerns over plans to link Devon and Cornwall more closely as early as the 1970s.  These plans related to local government; public services; and some broadcast services.
PFA Research was interested to find out whether respondents would prefer to have fewer MPs representing Cornwall instead of an MP that spans across Devon and Cornwall.  Overall, 68% of respondents said that they would prefer to see fewer MPs representing the county.  Only 16% of respondents said that they would rather have an MP working across the two counties.  The remainder were unsure.
It has previously been suggested that a cross-county constituency would threaten Cornish identity.  Campaigners have claimed that Cornwall has a distinctive cultural and historic background to the rest of the region and that Devonwall is likely to impact negatively upon this.
Arguments in favour of the new constituency include the suggestion that rural towns, such as Bude and Launceston, actually have a good deal in common with towns like Bideford.  A resident of Torrington commented that he felt that Devonwall would be good for the town because it would place it in the middle of the constituency, which would mean that it was less 'cut off' from other areas.
Campaigners are still working hard to overturn these plans.  However, it may not be good news for them, as the leader of the Conservative group on Cornwall Council recently explained that she had taken legal advice from a QC and found that any legal challenge to the new proposal is very unlikely to succeed because it has been an Act of Parliament since 2011.  Nonetheless, we will find out for sure in September 2018 when the Boundary Review Commission makes its final recommendations to Parliament.
The statistics contained within this article were generated as part of the 'What Cornwall Thinks' survey panel.  If you would like to find out more about this panel, then please contact Robert Salvoni at PFA Research.