PFA news release – expansion with the award of local housing census contract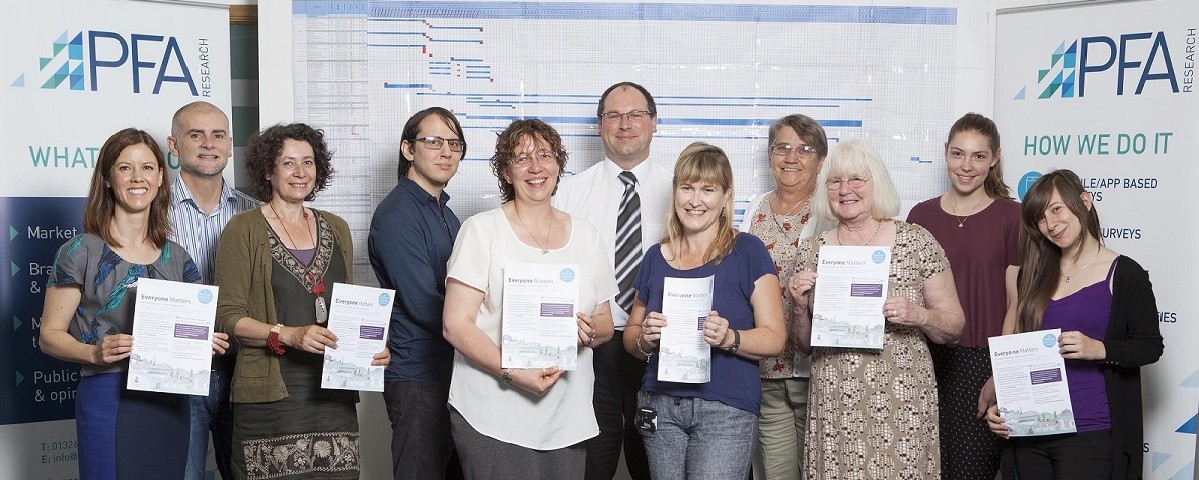 3rd July, 2015
PFA Research is expanding its team and office base at Tremough Innovation Centre, thanks to the award of a major housing census contract from Council-controlled Cornwall Housing Ltd.
Over 10,000 housing tenants across Cornwall have now received a census questionnaire through the post to request up to date details and assess people's needs for future housing services.
PFA Research were awarded the contract following a formal tender process and are managing the census project, from the design and printing of questionnaires, to data processing, a customer helpline, and follow up phone and door-to-door interviews.
Named 'Everyone Matters', the census information will be used to help council tenants prepare for changes in benefits, according to their individual needs. The information will also help Cornwall Housing to plan for the future, ensuring it offers the best housing services possible.
Landlord Services Director, Pete Jarman said: "Cornwall Housing on behalf of Cornwall Council are carrying out a major census of all of its tenants to enable them and us to be ready for the roll out of Universal Credit. It will also allow us to expand our digital and online services to meet the needs of our tenants. We are delighted to have awarded the contract for a large part of this work to PFA Research Ltd., a local firm who are based in Penryn. We have experience of working with this firm previously and they have always provided an excellent service."
Robert Rush, Managing Director at PFA Research said "We knew that to win this contract, we'd have to have demonstrate our rigorous data security mechanisms and offer the best service and value to the public. Competition for this type of contract is fierce and we were delighted that our proposal ranked top for quality and value for money.
"We're especially delighted that we're able to support the economy of Cornwall, by creating and safeguarding local jobs. As well as being able to take on more research staff of our own, we're using local subcontractors, such as Phoenix Print in Bodmin and Bay Direct Media in St Austell, meaning that most, if not all, of the financial benefit of this contract will remain in the county."
Richard Snell, Centre Manager at Tremough Innovation Centre said: "I know that the team at PFA Research has worked hard, investing in their people and processes. I'm delighted that we are able to support their growth with flexible accommodation as they resource this contract with new Cornish jobs."