Thank you for sharing what you think!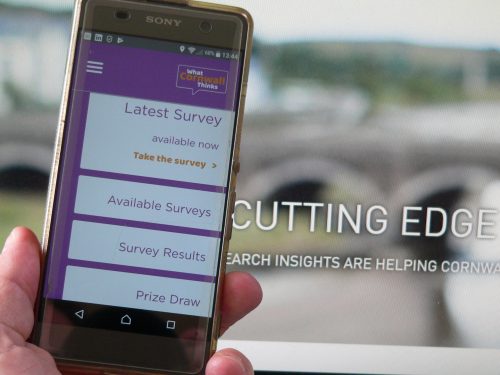 Your responses have been received. Thanks for taking part!
What Cornwall Thinks is a growing panel of residents of Cornwall who enjoy giving feedback on local issues and other interesting topics such as entertainment, local issues, consumer choice etc.
Click here to sign up for What Cornwall Thinks via the web
There's no cost, just a few minutes of your time now and again to answer survey questions. And if you don't enjoy it you can opt-out at any time…
Please do tell your friends, family and colleagues all about What Cornwall Thinks, so that they too can get their views heard. They can sign up at www.whatcornwallthinks.com – just share this link with them and suggest they join up.
If you have any questions regarding this survey or What Cornwall Thinks, please e-mail participate@pfa-research.com or contact us on 01326 375 705.
Find out more about what we do at PFA Research, or take a look at our case studies to see how local organisations are benefiting from market and customer insights.